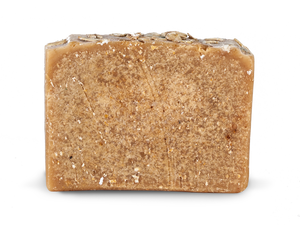 Try our unscented, hypoallergenic Oatmeal Honey soap.
It has seven basic ingredients and nothing more.
We use whole-grain, organic oats and grind them before adding them to this soap. We then top the soap batch off by adding locally sourced honey, resulting in a gentle exfoliating and moisturizing effect. This soap is unscented but will remind you of a freshly baked oatmeal cookie. This listing is for one, wrapped and labeled bar, weight approximately 4.5-5 oz.