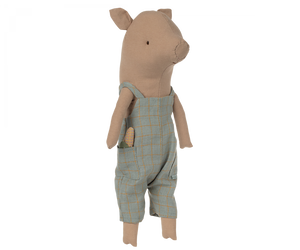 Oink Oink. Say hi to the sweetest pig. This pig come in a smart overall and can sit on its own because of the beans in its bottom.
ATTN: This is a pre order item. Available to ship in JUNE ss23
Order will ship once last preorder comes in. Extra shipping will be applied If you would like items shipped separately.